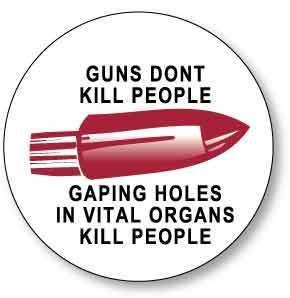 I know, I've said it over and over "Guns do not kill people". Well shit, it never fails, an AR-15 made me a liar; they do kill people, but only stupid thieves.
The Blaze
: Police in Polk County, Ore. found a suspected burglar dead inside a stolen truck Sunday morning. They say he burglarized a home twice the night before, stealing several items, including two guns.
In a statement, investigators said 19-year-old Genaro Hernandez Mendoza of West Salem, Ore. was heading to his family's farm when he broke into a home on Independence Highway and stole several items. He then returned to the farm and hid the stolen items behind a barn.
Police say he then stole a pickup truck and returned to the same home he had already burglarized to steal more items, including a shotgun and an AR-15 semi-automatic rifle.
Detective John Williams says investigators found a shotgun and the rifle Sunday morning, side by side on the passenger-side floorboard of a stolen farm truck, barrels pointed at the driver.
Williams says it appears that a lever on the shotgun got into the trigger guard of the rifle. When the truck hit a bump in the road, the rifle fired once, striking and killing Mendoza in a freak accident.