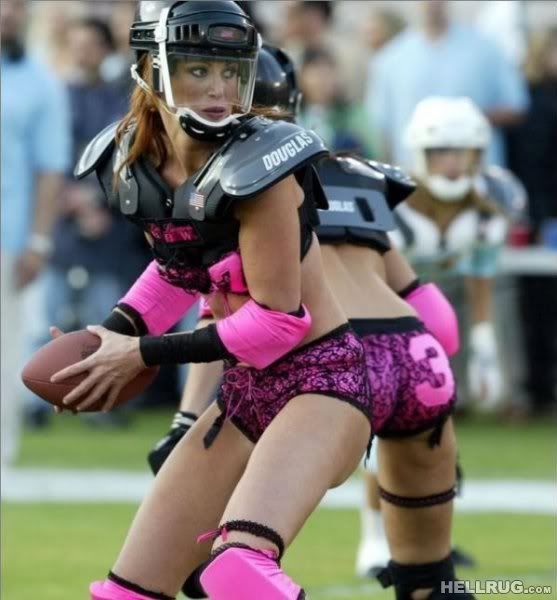 Oh geez, here we go; no part of what once was America will not be screwed up.
And that image to the left is just a fantasy, Lauren probably won't make it, but the ones who do, will probably all look like Rosie O'Donnel, chew tobacco, and leave tampons in the locker room.
Mail Online: Lauren Silberman had never kicked anything more than a soccer ball in an organised game before she started practicing long-range field goals.
Now she has been given a chance at an NFL regional scouting combine on Sunday at the New York Jets' training facility in Florham Park, New Jersey.
It follows the success of Wisconsin-born Nascar driver Danica Patrick, 30, who became the first woman to start the Daytona 500 on pole position.
Patrick's achievement sparked predictions she could become the first woman to win the 'Great American Race' in Florida, but she eventually finished eighth.
Speaking about her chances of getting the NFL call, Silberman said: 'I am working hard to prepare but I am also realistic about my chances.